Ruge's Chrysler Dodge Jeep Ram is the Hudson Valley's Hub for Work Trucks and Vans
If you're someone in the trades, or need a vehicle to keep your business moving in the Rhinebeck or Poughkeepsie area, we have you covered. Here at our dealership, we offer many quality RAM commercial vehicles for sale so you can find the right fit for your business, while also taking advantage of our business services.
Find the Right Ram Work Truck
As you would expect, our Ram truck lineup has you covered with options for work. This includes the RAM 1500, which functions as a versatile truck for those who are contractors or builders, landscapers or and anyone who works outside on a job site. The same can be said of the Ram Heavy Duty lineup with the Ram 2500 and Ram 3500 and up all available in our commercial vehicle lineup. You'll find added power, plus all options have custom upfits for whatever it is you need, from utility trucks to the heavy duty vehicles providing dump truck options, cargo trucks, and much more as you can buy a chassis cab and get the right upfit you need thanks to Ram trucks and its commercial vehicle lineup, having all the different trades covered.
Meet Our Commercial Team!
Brandon Cole
Brandon started at Ruge's CDJ as a salesman and became Sales Manager in 2018. With a passion for rigs big & small, and helping small businesses grow, Brandon has helped launched Ruge's Commercial and Fleet Division. From 2500 to 5500, to the ProMaster vans and Fleet vehicles, Brandon can customize and price any of the 1,000,000+ combinations specifically for your company's needs. Call him at 888-618-5394 or email bcole@rugesauto.com
Paul Murphy
Paul joins us with many years of experience from Ruge's Chevrolet in Millbrook, NY. With a wealth of commercial truck and service knowledge, we knew he would make a great addition to the Commercial Team. Paul specializes in working with businesses in the Hudson Valley. If you are looking spec out your next work truck or van, give him a call! To reach Paul directly, call 888-618-5394 or email pmurphy@rugesauto.com. 
Ram Work Vans Offer Space and Room for Your Business
In addition to the Ram work trucks which gives you power on the job site where you need it, our work vans are also geared toward helping keep your work moving. There's the Ram ProMaster City if you need a smaller option, while the Ram ProMaster 1500, ProMaster 2500 and ProMaster 3500 cover all your van needs as you can size up and get more power with each one. These work vans make plenty of sense for those in trades like catering or delivery, along with plumbing and HVAC, electrical, telecom, locksmiths, security vehicles and much more. You can customize the interior with shelving, hooks and more to organize and store your supplies for easy access, and to make sure you have what you need on the job site at all times, too.
These vehicles also make for standout shuttle options as you can choose passenger van choices with up to 15 passengers available when you select the right setup, making them perfect for providing livery services, as well as transport for schools, sports teams and more.
Many Benefits to Buying Work Trucks and Vans from Ruge's Chrysler Dodge Jeep
When you look to bolster your fleet with commercial vehicles from our showroom in the Hudson Valley, you're getting plenty of advantages. We can provide you with a team that works with you to make sure all your business needs are met, thanks to Business Link, which gets you priority service, extended service hours, loaner vehicles and special financing too. You can also add telematics to monitor your fleet to give you maximum productivity.
We also provide you with custom graphics and fittings that are needed for ProMaster vehicles so your business name can be seen and provide you with brand awareness. If you'd like to get started contact us today and we'd be happy to help you and answer any questions you might have.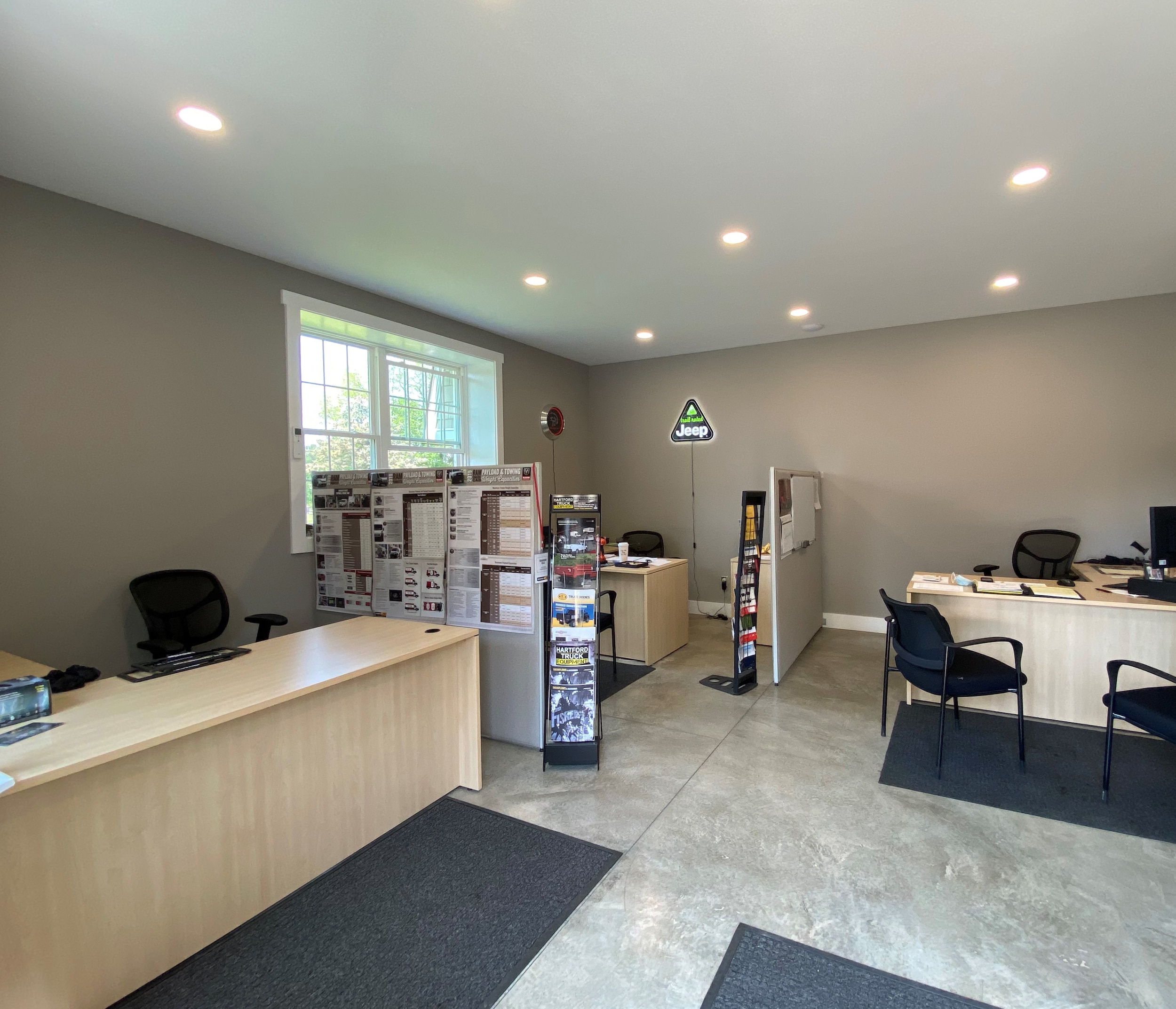 Make an Inquiry
* Indicates a required field