If you're ready to talk all things automotive, Robert Moore is your guy! He not only works as a consultant to customers who are ready to purchase, lease, trade in, and trade up, but he also fills in for our sales manager every Wednesday. Warm and friendly, Rob is beloved by his colleagues and clients. He credits his dad for cultivating his passion for cars, noting that growing up, they'd go to the dealerships together to see what was new and exciting in the automotive world. "He's always been into cars, just like I am - and I thought I was the coolest kid on the baseball team and at school when I showed up in Dad's new 2006 red Mustang - he still has it to this day!"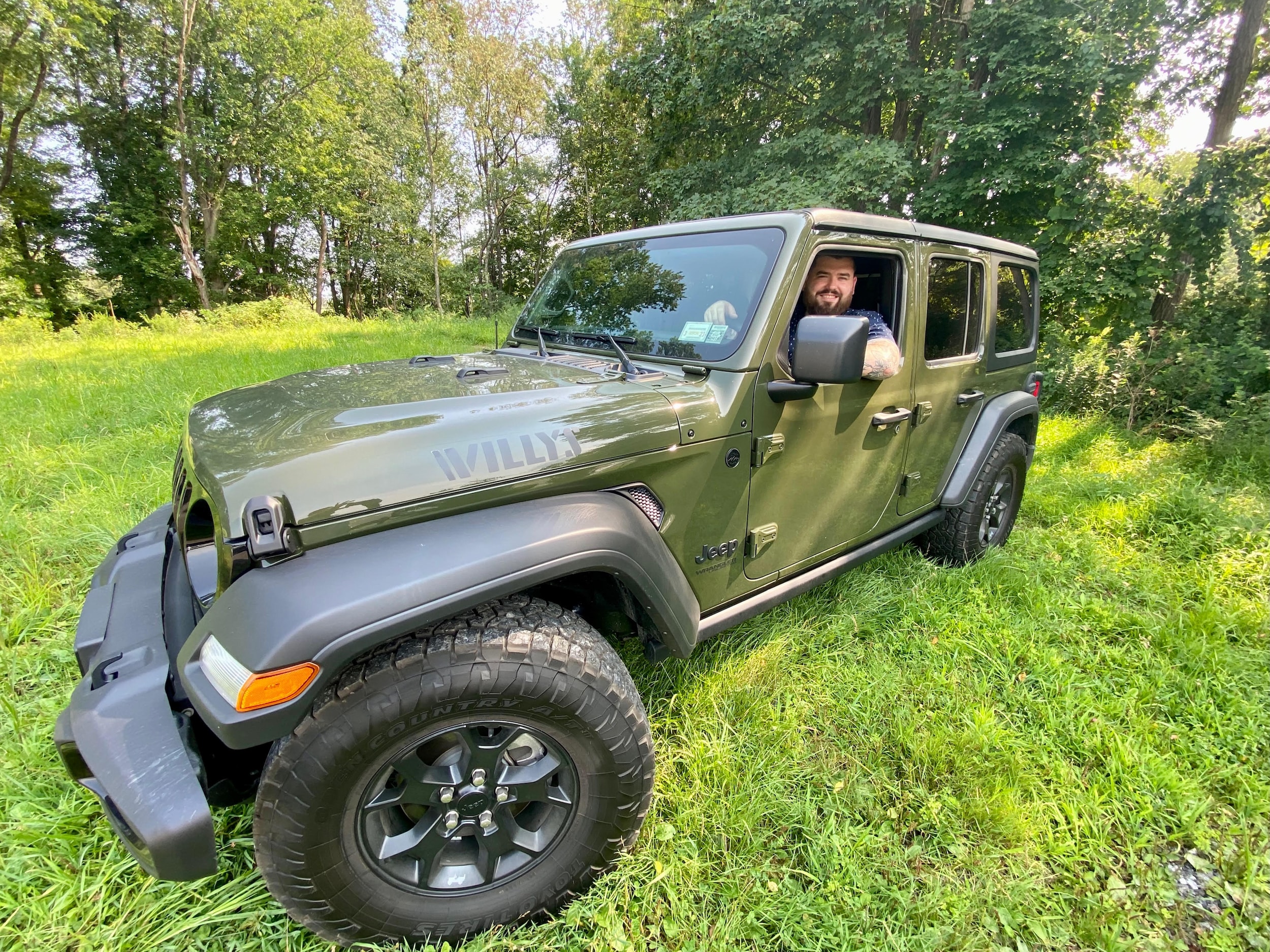 More on Rob, his love of the industry, and his work as part of our team here:
Rob, where did you grow up and attend school?
I'm a Hudson Valley native - I grew up in Lagrangeville, and attended Arlington High School (Class of 2012).
What made you pursue a career in the auto industry?
From the time I was very young, I was always fascinated by cars. I loved car movies, loved going to car shows, and was drawn to anything that incorporated vehicles in general!
What is your day-to-day like at Ruge's?
Every day, I'm focused on building relationships with customers and ensuring they have all of the information needed as they make purchasing decisions. From test drives to paperwork, my goal is to help people feel comfortable with us, educated about the vehicles they're considering, and excited about their choices. And I work with our team to appraise cars.
What do you most enjoy about working at Ruge's?
Working here has been one of the best opportunities I ever could have asked for. It's a small-town dealer with a great reputation and I love to do my part to build on that. I love seeing the Ruge's license plate frames all over the Hudson Valley - it makes me so proud to be a part of this brand.
What do you like to do in your free time?
I'm a Mets fan, so when I have free time, you can find me at Citi Field enjoying the ball games!
If you could take a road trip anywhere, where would you go and what vehicle would you choose?
If I could take a road trip anywhere it would be California! I always wanted to drive cross country. I would love to do this trip in a Wrangler. I'd love the ability to have the roof off which gives you a "free feeling" when driving; that vehicle can also handle any obstacle that I may come across during the trip.
What do you most love about working with Ruge's customers?
Many Ruge's customers are local to the area and they love to support small town shops. I love their loyalty to the sense of community that Ruge's stands for.
What do you most love about living in the Hudson Valley?
The best part about the Hudson Valley is having four seasons. And I love being able to go see the water anytime I want.
Any other 'fun facts' about you?
I love fast cars and I own a Challenger Hellcat!
If you'd like to meet Rob Moore in person, stop in anytime! Or, send him an email to schedule an appointment: rmoore@rugesauto.com. You can also reach Rob directly by calling 845-876-1057 ext 216.